SVCET WELCOMES YOU !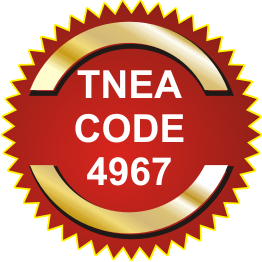 Quality Policy
1. Industry-ready professionals to be developed through Interactive Teaching-Learning Process, Corporate exposure and project work
2. Upgradation of faculty through enhancement of their academic qualification, interaction with industry, through seminars etc
3. Modernizing facilities with world class infrastructure and be the preferred institute of employers for placement
Women Empowerment Cell
Women Empowerment cell is active in the college to empower girl students, to enhance understanding of issues related to women and to make the college campus a safe place for women students and faculty members. Women Empowerment Cell is helpful to eliminate the violence against women. The women empowerment cell aims at creating awareness of their rights and duties. The women empowerment cell helps them in finding ways solutions. The women empowerment cell enhances their status and thereby empowers them intellectually through guest Lectures, seminars, workshops and various awareness programmes to empower women students and staffs. The responsibilities of the Women Empowerment Cell is to follow the Mandatory Guidelines and directions of the Anna University, Chennai, regarding the security arrangements for Girl Students and Women staff of our Institution.
For Communications Contact:
Mrs. K. Muthulakshmi
Convenor - Women Empowerment Cell
Associate Professor & Head of the Department
Department of Electronics and Communication Engineering
S.Veerasamy Chettiar College of Engineering and Technology
S.V.C.Nagar, Puliangudi - 627 855
Tirunelveli Dist.
Tamil Nadu, India.
Contact no : 04636234742
Extension no: 418
Mail id : ecehod@svccollege.ac.in