WELCOMES YOU!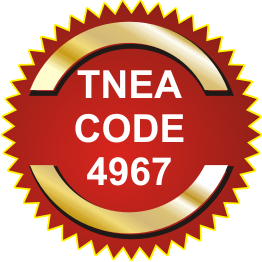 Quality Policy
1. Industry-ready professionals to be developed through Interactive Teaching-Learning Process, Corporate exposure and project work
2. Upgradation of faculty through enhancement of their academic qualification, interaction with industry, through seminars etc
3. Modernizing facilities with world class infrastructure and be the preferred institute of employers for placement
Chairman's Message
S.Veerasamy Chettiar Educational and Charitable Trust has broad objectives of imparting a professional education to the rural youth. The Institutions under the Trust, work hard to shape every student into a worthy citizen of this soil. All efforts made here are to enhance the individual caliber of the students so they meet the requirements of the present day scenario in the recruitment process of various industries and companies. We stress the need to improve quality of students in all aspects. I give you my best wishes for those who visit us on this website and I welcome them all to visit our institutions.
Dr.V. Murugaih D.Litt., Chairman