SVCET WELCOMES YOU !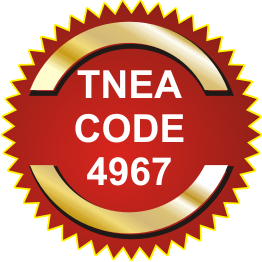 Quality Policy
1. Industry-ready professionals to be developed through Interactive Teaching-Learning Process, Corporate exposure and project work
2. Upgradation of faculty through enhancement of their academic qualification, interaction with industry, through seminars etc
3. Modernizing facilities with world class infrastructure and be the preferred institute of employers for placement
Computer Center
Our Computer Center is conceived of as a functionally distributed computing environment, with sophisticated software packages, and connected by a powerful high-speed network. The central computing facility is well networked by high-end switches and routers and provide with latest Pentium class Machines of reputed company brands like Wipro. All the computer systems in the campus are well connected to the computer center. All the machines in the lab are provided with original and lasted software.
The Center has adequate number of systems for the students to practice their academic practical papers and also to carry out projects. Each department is given ten systems for the staff members to conduct classes with PowerPoint presentations with media LCD projectors to guide the students in completing the projects.
Gallery